4 tags
New Story Up! The Story of Red Rose
a Once Upon A Time fanfic with the characters Red Rose and a different Snow White
1 tag
Walk Away I'm Okay is now completed
Names of Future Kids
just-a-little-mad: Soren Brittan Rayin Bryan Jamie Michael Casparus Ryder Sage
"Days seem endless but they do end. Dreams though will last forever. Never..."
– Kelsey Stone 4-19-2012 (via just-a-little-mad)
3 tags
Protect and defend
7 new chapters are up !!!
3 tags
3 tags
4 tags
3 tags
Not like anyone cares... but I'm working right now...
She was wasting her life doing the same thing every day. For goodness sakes she just graduated Uni and yet here she was stumbling into her flat, drunk as all hell. She was suppose to teach, she was suppose to be a famous writer. That all went under the crapper when her Grand-dad passed. All he left her was an old gold pocket watch, with a note saying time dear one time. What she didn't...
Working on a couple of stories not sure when they'll be up
NEW STORY~ THESE WEREN'T MEANT FOR THE HEROIN
5 tags
New Chapter for REMIND ME OF THE SOUTHERN SUNS is...
3 tags
New One-shot for RANDARUE22 is completed
3 tags
NEW COMPLETED STORIES LIST
Finland Lovers Finland Romance My Ghost Encounter Smoke Covered Room What You Gone and Done Now Mocking Bird Get Out Alive It's All Over I Don't Wanna Die FoREVer Friends The Pretty Bird Sings For more information go to the WEBSITE or if you have a mibba my stories page and look through the collections  More to come lovelies  :D
Teaser
I brushed my hair into a ponytail. Looking down at my outfit, plain pair of jeans, and a t-shirt. It wasn't a dress to impress kind of date so I wanted to be comfortable in my own home. I walked out of my bathroom towards Madeline's bedroom, making sure she was still asleep. I closed the door silently and made my way into the now clean living room. Plopping down onto the couch I groan...
Walk Away I'm Okay *new chapter Are You Gonna Be There? *new chapter
"I looked up to the side of the stage seeing Leo standing there with a sad smile..."
– Chapter 6 of Walk Away I'm Okay
1 tag
1 tag
I stood in front of the mic looking into my best...
Remind Me of the Southern Suns →
My mother always raised me to believe in the unexpected, well I guess this is called unexpected alright. Right after my sixteenth birthday, I lose everything that I found close to me, my mom, my home, my life almost to a furnace fire, at least that's what the fire official called it. So my dad decided to move us out to were he grew up. Way up north in Forks, Washington… That's...
4 tags
Walk Away I'm Okay →
Everything was great, Everything was going perfect. That is until it happened. I don't know what I can do now, I need help but I'm to proud to admit it. They are all happy and with someone, but what is this tug at the pit of my stomach, it makes me want to barf. Somethings gonna happen, and all I can say is Walk Away I'm Okay. God, If there is anyway you can help me, help me open...
1 tag
Oklahoma Girl →
All I ever hear, is so do they have electricity where your from, when I head out of state every once in a bloom moon… Really people? Come on it's the 21st century, of course there is electricity, there is running water, and yes I do have a bathroom inside my house. But really I get asked if I live in a tent, or do I round up the cattle before the day started. Really I just want to say...
4 tags
Mocking Bird →
I was the misfit growing up, why? because I was the only one in my class without her mommy and daddy wrapped around her finger. How is that possible? Well lets just say my mother didn't want me, so she didn't even tell her boyfriend, who was my father, hey I'm pregnant don't go on tour yet. Yeah that didn't happen so I was dumped on my grandparents doorstep and my mom...
1 tag
Almost A Family →
A lonely road, crossed another cold state line Miles away from those I love purpose hard to find While I recall all the words you spoke to me Can't help but wish that I was there Back where I'd love to be, oh yeah Dear God the only thing I ask of you is to hold her when I'm not around when I'm much too far away We all need that person who can be true to you But I left her...
Who Said We're Killjoys? →
My world has always been colorful, ever since I was little I've had a paint brush in my hands. My imagination can't be contained. So rules I might have to break, even if it means to survive I'll do it. So me being here surrounded by sand and the sun, It gets a little boring. I'm Silver Star, and I'm here to bring back the color to this once bright city and I'm a...
FoREVer Friends The Pretty Bird Sings →
We called ourselves the Music Trio. The Music Trio being Brian, Jimmy and I. We met in jr. high in a music class surprisingly enough. Brian and Jimmy were my first friends in Huntington Beach, since I had just moved that year. The teacher had paired us all together. And As the boys they were they complained that is before I started playing trying to ignore their bickering. "What's your...
She's My Country Girl →
I grew up in a small town in Texas, down south is all I know. I never thought of anything but Alex and I's ranch. Though deep down, I want a taste of the city life.
Dragon Flower →
1 tag
They Say Blood Is Thicker Than Water →
Blood- To see blood in your dream, represents life, love, and passion as well as disappointments. If you see the word "blood" written in your dream, then it may refer to some situation in your life that is permanent and cannot be changed. If something else is written in blood, then it represents the energy you have put into a project. You have invested so much effort into something...
Damien's Sister~ Book Fan Fiction →
Dyani Maslin- was a normal teenager in highschool with normal issues, being picked on, being blamed for what happened to her Twin Brother Damien, and now everything just happens to get worse. But what happens when she is chosen? Will she be the key in helping Zoey keep a level head, will she finally find someone that loves that she sticks up for others not only herself. Her only question is Why...
Beautiful Remains →
It's cold here where ever I am. It's Dark too. I can't remember much but a bright light and a really loud screeching sound, then nothing. I don't even know what I look like. I can't ask anyone anything cause I haven't seen a soul. I'm lonely that's for sure and I wanna know who I am.
What You Gone and Done Now~ Song Fiction Orignal →
Everything was simple in our younger years, Jamie and I, closest friends ever. Best friends for life was what our sixth grade year book said. But that was before Jamie met Kyle and his group, that's when everything changed. Though he was still my best friend. Through the heartache and the drugs Jamie was always going to be my best friend, or so I thought.
1 tag
I Swear I'm Just Another Margera →
I left for many reasons. Some not so backed up then others. I did get a scolarship out of state. I did have a place to stay thanks to my best friend Clara. I got sick of dealing with me brothers lovely pranks. I got tired of my Uncles annoying gibberish. I wanted to runaway. I guess I sort of did I hadn't step foot back in West Chester since I left those many years back and avoided my family...
1 tag
Smoke Covered Room ~ Completed Short Story →
1 tag
Kiss My Eyes and Lay Me To Sleep →
I had to run off. I just had too. Gee and Mike kept bugging me constantly "what are you doing?" "Your wasting your life doing that." What can they say that will actually make sense I mean hello your in a world famous band for crying out loud. And really what's so bad wanting to study languages, I could get somewhere with that right? Now I'm in Germany, ignoring...
The Art Of Time →
'World Famous' 'Extrodinary' 'Amazing' 'Beautiful' Those are what I hear overtime I make something new or pose for another picture. Never is there a 'how are you' or 'do you want to talk' it's always 'do this' and 'can I get this' I curse my sense of style, my ability to make things out of...
4 tags
Finland Romance →
It's been three years since Suki Merina has been off the radar. But what happens when she comes back and is better then ever as well as having two biggest fans that she sees ever day. What happens when Bam shows up tired of waiting for her to come back and wants answers but what he finds is his heart is taken not by one woman but by two other beings as well.
My Ghost Encounter~ True Story →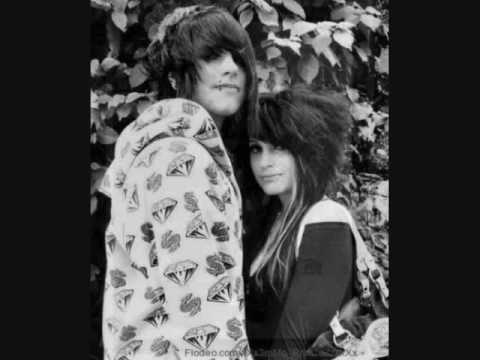 4 tags
Finland Lover~ Completed Story →
Her name is Suki Merina and she is the lead singer of Dripping Rose a new up and coming band in Finland. Who has just announced their new tour of America to expand their fan base. Suki has been on Magazine covers with Lead singer Ville Valo and is said to be dating but is it true? What about the Pictures with her and Jussi and Jyruki from the 69 eyes? Now she's off to America for tour and...
1 tag
1 tag
1 tag
1 tag
1 tag
2 tags